Freelance journalist Roy op het Veld wrote De strijd om energie (The Fight for Energy). Following the recent update to that book, in episode 24 of ESG (Even Samen Gevat) Marloes and Aldert speak with him about some dilemmas of the energy transition. We present ten of them here.
Dilemma #1: fast or fair?
'The biggest dilemma is that you actually want and need to get away from fossil fuels as fast as possible. But if you do that really fast, you'll ruin a lot of things too.' As soon as you cut off oil supplies, energy will become scarce and therefore expensive and unfair. 'That will cause effects that slow the transition and would also be unfair to vulnerable people in society and to Third World countries.' But neighbouring countries, for example, would also be affected. Roy says that about one quarter of all homes in the Netherlands have solar panels at this moment. 'If we were able to provide solar panels to six million households in one year', he says, 'it would mean that they'd have to scale back their efforts in Germany and Belgium for a while.' There's not enough capacity to produce all those solar panels, especially in Europe. So who would receive priority?
Dilemma #2: speed or democracy?
For windmills, the time factor plays yet another big role: 'For those kinds of investments in infrastructure you need permits.' Those are all tough, lengthy projects where communities have a say and with other basic democratic rights. You can't abandon those just like that.' Putting a windmill somewhere takes about ten years according to Roy: 'Eight years to obtain the permits and two years to instal it.'
Dilemma #3: one or more?
'An old rule in the world of energy is never to put all your bets on one technology alone', says Roy. Just like we used to aim for a mix of coal, gas and nuclear energy, in the future you'll also have solar and wind energy, for example, combined with biomass, nuclear energy and hydrogen. That became abundantly clear last year when the supply of natural gas from Russia stopped. Roy believes that we should embrace all forms of energy and all alternatives, therefore including CO2 storage and nuclear energy, to get somewhat close to the Paris Agreement: 'If we want to keep the damage to the climate a little under control, I think we should say yes to everything.' In his book, Roy refers to the Churchill doctrine. As First Lord of the Admiralty, Churchill had British naval vessels converted from coal to oil and said at the same time that the country being supplied must never be dependent on only one oil supplier: 'Safety and certainty in oil lies in variety', and variety alone.' Diversification is crucial. That also goes for the energy transition.
Dilemma #4: reduce or expand?
'When prices are high, the business case for oil and gas is great', says Roy. 'So power companies aren't going to be very helpful in making a quick transition to solar energy. That's an adverse function of the energy market – or of every market actually.' Companies are concerned with their own survival and are not going to be investing in free – or nearly free – energy, because they can't make as much money on it. Take a company like Shell, for instance. How will they reduce oil and gas and expand the sustainable part of their business? 'An existential question for oil companies is how they plan to make that transition. If they step too hard on the brakes for sustainable development, they'll soon make themselves redundant.'
Dilemma #5: resistance or policy?
Roy agrees with the environmentalists that, in the long run, the climate problem is bigger than the energy problem. However, he sees policy, not activism, as the solution. 'The European Union's policy to ban combustion engine cars by 2035 is the perfect way to get the oil industry on board', he says. 'If energy becomes expensive, you'll see resistance from people who can hardly afford it or can't afford if at all. I think the activists overlook that too easily. And that's something not everyone is happy about. 'It's quite difficult to have a well-founded, nuanced discussion because people tend to stick to their morally entrenched views.' To Roy, society has become much too polarised.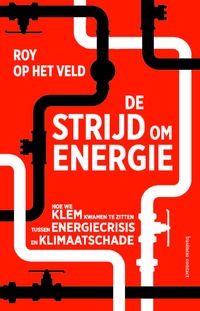 Dilemma #6: pressure or perspective?
To many people, the urgency of climate change and the energy transition is not sufficiently clear. Flooding in Pakistan, the Eifel, the Ardennes and even the Dutch Valkenburg doesn't concern them. What's more, people aren't swayed by doom scenarios. Of course it's important to keep stressing the urgency, but you also need to offer a perspective. For many people, the idea of CO2 reduction alone 'doesn't really get them motivated.'
Dilemma #7: east or west?
Our energy transition is also largely dependent on raw materials, such as steel and aluminium in windmills and lithium in batteries. Those raw materials come mainly from China, and to a lesser extent from Russia. And those countries get part of those raw materials from Africa, where 'a new kind of colonisation has been going on for the past 20 years, where Europe and the US have not really been paying attention.' This new dependence is potentially dangerous. Roy also points to the situation in Taiwan. What will we do if China 'lays its hands on Taiwan? Are we then so dependent that we'll just have to go along with it? Or have we reduced our vulnerability so we can still take a hard line on that in international politics? That's the real question.'
Dilemma #8: market or government?
When it comes to gas, what Churchill saw all too well (see dilemma #4) is something Europe has been unable to see. 'Europe has completely failed by liberalising the energy market. That's great for the gas market, but one thing a free market does not regulate is the supply of gas.' Which is why the energy market needs governments to be in charge, according to Roy. Today, he sees that going wrong again with the production of hydrogen. The government should ensure that the supply is guaranteed, with a mechanism that leaves us with five major suppliers, for example. 'That's something a free market will not regulate on its own.' Which is why Roy applauds President Biden's Inflation Reduction Act, the US investment programme directing nearly 400 billion dollars to the production of clean energy in the US.
Dilemma #9: supply or demand?
We are capable of acting quickly and taking strict measures, if really necessary. Last year's energy crisis, for example, showed us that. The question is how to manage a transition if you don't necessarily need to take quick action. Roy says we lack a view on building a new, clean economy and industry. That's something we'll all have to work on together: not only the government but also companies and citizens who need to take their responsibility. 'We must find a balanced path where the supply of and demand for energy keep pace with the transition from fossil to sustainable fuels. You have to push companies hard enough that they go faster but not so hard that they collapse.' We also need to realise that you can't do everything all at once. Not everything can be instantly 100% green: 'We're in a transitional phase, and then we'll go from 20 and 50 to 80% and ultimately reach that 100%.'
Dilemma #10: idealism or realism?
Not everything is possible. Some processes can't be converted to electric power: to melt steel, you need extremely high temperatures, for example, and that's only possible with fire (and gas). That's just one example of why it's important have a realistic perspective on the energy transition. Nevertheless, Roy is also someone who wants to make the world a better place. You could call him an 'idealistic realist'.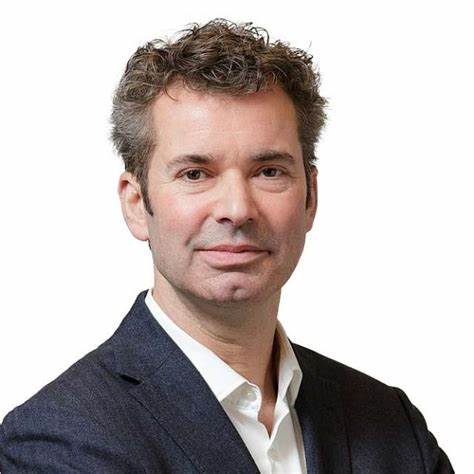 Roy op het Veld has a technical background and studied Engineering & Society at Eindhoven University of Technology. His career in journalism began shortly after graduation when he started working for IT magazine Computable. Some of his jobs after that were at newspapers Het Financieele Dagblad and De Limburger. He's been a freelance journalist, writer and speaker since the beginning of 2022.
ESG Even Samen Gevat is a podcast series (in Dutch) in which Aldert Veldhuisen and Marloes Bergevoet talk to accelerators of the sustainable transition. They discuss topics related to the "E", like green energy, CO2 emissions, raw materials, biodiversity, the "S" of health, diversity and inclusiveness and the "G" such as laws and regulations and international cooperation. Also published in this series are:
Follow Even Samen Gevat so you don't miss an episode!