Successful partnership with the EL Jackson Education-project continues throughout 2022
August 16, 2022
The Dutch Youth Fund Sport & Culture (Jeugdfonds Sport & Cultuur) is partner of the Dream Up program of the BNP Paribas Foundation since 2018, which supports projects with a cultural and social purpose.
BNP Paribas Foundation's Dream Up program offers children and teenagers around the world the opportunity to practice a wide range of artistic disciplines
The Dream Up program in the Netherlands is supporting the El Jackson Education project; a project of the Dutch Youth Fund Sport & Culture which teaches disadvantaged children life skills through soccer, theatre, dance, music and freestyling.
This successful collaboration made it possible to roll-out the 2022 program of the El Jackson Education project to other Dutch cities, opening up the opportunity for another 68 children to attend structural lessons.
The Dream Up program supports the El Jackson Education-project of Youth Funds' ambassador Nasser el Jackson (football freestyler, artist and two times world champion 'groundmoves'). In this project, children from disadvantaged families receive weekly cultural lessons from Nasser, his sister Iman and close friend Younes. Through this funding, children are able to join the lessons via newly started groups, including a special 'girls only' group.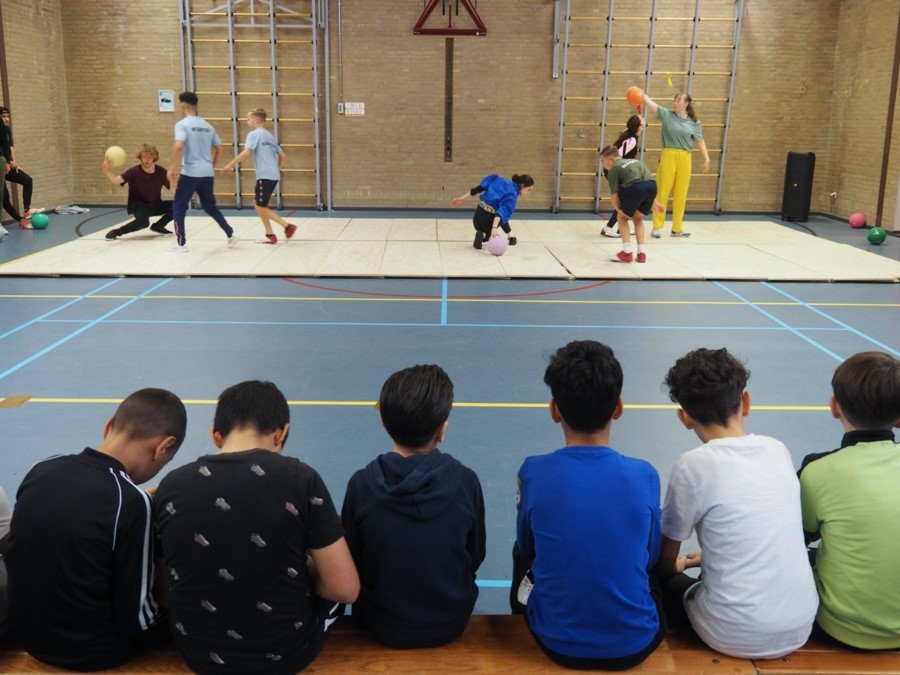 One in eleven children in the Netherlands cannot afford to participate in activities that are part of their peers' daily lives, such as soccer, dance or music lessons, due to money issues at home. The Youth Fund supports these families in paying for lessons and supplies. It also supports projects that introduce children to culture, which potentially makes them enthusiastic to attend structural lessons. Especially joining cultural activities is less natural for vulnerable children from disadvantaged families. The El Jackson Education program is one of these projects.
With this year's Dream Up's contribution to Youth Fund, another 68 children between 8 and 18 years old could participate in the El-Jackson education program.. Four new groups could be formed in Breda, Veldhoven, Helmond and also one girls-only group started in Tilburg. This group is guided by Nassers' sister Iman El Jackson. All the children receive 2 to 6 hours of lessons per week, for 40 weeks in total. During the lessons, theatre, dance and music are combined with a (soccer)ball. Here safety, trust, brotherhood and family are basic elements of the training. The children train for the grand finally: their very own theater show. Here, Nasser is collaborating with Corpo Máquina, an inclusive cultural movement with a focus on dance.
Nasser el Jackson: "In this program, we bring the children 'from the streets onto the stage'. The group is a little family, and I'm the big brother who motivates them. They trust me and the other teachers, which is crucial in creating a safe place to learn, grow and have fun. The children come from various backgrounds and often do not have stable home to go to. Here they make super strong connections.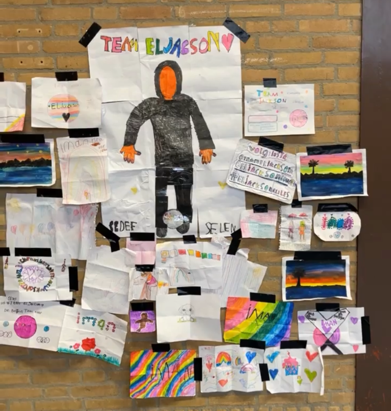 The BNP Paribas Foundation supports projects in the fields of culture, environment, and social commitment. The Foundation's Dream Up program was launched in 2015 with the aim of providing education through the practice of art to underprivileged children. The program offers them the opportunity to pursue an artistic discipline. The partnership between the Youth Foundation Sport & Culture and the BNP Paribas Foundation is renewed for the second time in 2021 for a period of three years.
Geert Lippens, CEO BNP Paribas Netherlands, says: "We believe it is important that all children and teenagers should have the opportunity to play sports and participate in various cultural activities. We are proud that BNP Paribas, as a partner of Youth Foundation Sport & Culture, can contribute to the social and cultural development of a new generation and with that work towards a more inclusive society."