NHG (executor of the National Mortgage Guarantee) has appointed BNP Paribas as custodian to provide securities custody services, conduct the investment and financial administration, and provide regulatory and sustainability reports. NHG has entrusted the management of its invested (guarantee) capital of 1.6 billion euros to two asset managers.
Bjorn Jonkergouw, Manager finance, risk, compliance & business support at NHG: "We have been looking for a new custodian that highly values quality of service and sustainability, where we connected well with the customer service team, and with whom we want to work long-term. After an extensive and intensive tender process, supported by Monique Goossens from SecValeur, we opted for BNP Paribas, which best met our requirements and expectations."
Mark Schilstra, Head of Securities Services Netherlands & Nordics at BNP Paribas: "We are pleased that NHG has chosen us as its new custodian and administrator. This appointment underlines our strong market position in the Netherlands and our ability to provide innovative solutions for our individual clients. Through our local platform and expertise, we can meet the specific needs of NHG. We offer them the required financial infrastructure and management reports, which will provide them with daily insights into their outsourced asset management."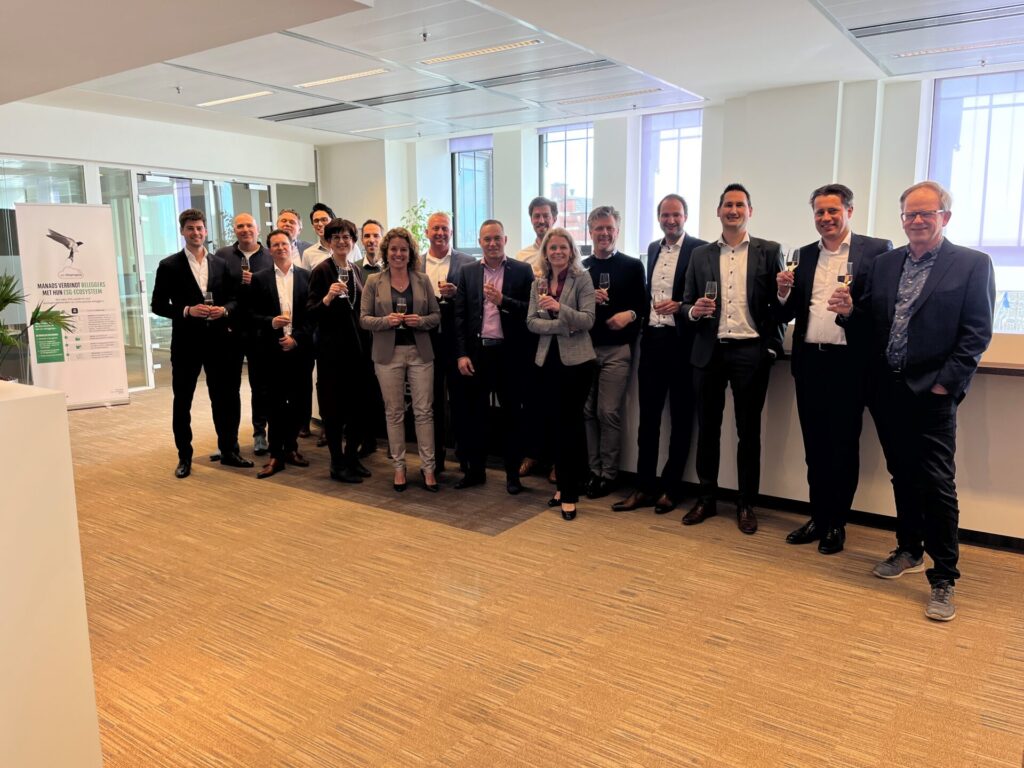 BNP Paribas's Securities Services business, a leading global custodian with EUR 11.1 trillion in assets under custody, has been mandated by Coöperatie Univé U.A., based in the Netherlands, to provide tailored investment and financial administration, regulatory reporting and global custody services for its EUR 1.3 billion global assets.
Univé, a cooperative insurance company offering car-, home- and health insurances including other services to their 1.6 million members, appointed Securities Services at BNP Paribas as their global custodian to provide tailor-made investment and financial administrative solutions, and make use of the local expertise of their operational and relationship management teams in Amsterdam.
Arjen Schouten, CFRO, Coöperatie Univé U.A,: "Univé is a cooperative that put their members at the forefront of their strategy. From our providers we expect that same client focussed approach. We are confident that in BNP Paribas Securities Services business we found a committed and experienced provider that meets this expectation. We look forward to an extended, successful and trustworthy relationship."
Mark Schilstra, Country Head for Securities Services at BNP Paribas in The Netherlands and The Nordics, said: "We are delighted that Univé have chosen us as their new asset services provider in the Dutch market. This mandate win highlights our strong position in the Netherlands and ability to offer front-to-back solutions tailored towards our insurance clients' needs."
Since the beginning of 2022, advisers applying for Argenta mortgages have the possibility to quickly and easily apply for the BNP Paribas Cardif Suretyship. The two parties will also continue their partnership in 2023, adding a free desktop valuation from Calcasa for customers applying for an Argenta mortgage with a Suretyship from BNP Paribas Cardif until 1 May to make the mortgage process even more efficient.
The three parties thus strengthen the mortgage market together, thanks to BNP Paribas Cardif in The Netherlands years of experience with Suretyships combined with Argenta's strong market position and Calcasa's independent and fast desktop valuation.
Last year, Argenta bank has included BNP Paribas Cardif Suretyships in its mortgage process. This allows an adviser to arrange a Suretyship for customers taking out the Argenta mortgage easily, quickly and at a competitive rate. The Suretyship offers security and makes purchasing a home easier.
Together, the parties want to unburden the customer journey even further. Among other things, they do this by offering simple products and making the processes more efficient. This step will speed up the mortgage process even more by offering Calcasa's desktop valuation online, so that the customer receives the valuation within four hours. Now these three parties have jointly launched a campaign to make these
simple processes even more prominent to and experienced by customers and advisers.
"Calcasa has developed the desktop valuation to provide consumers with a quick and reliable valuation.
A fully digital process for advisor and customer where the mortgage lender ultimately uses source data is
where we are heading in the market. The deployment of the desktop valuation in the adviser's process
leads to time savings and hence faster clarity. The initiative with BNP Paribas Cardif and Argenta is a nice
collaboration in the chain and makes it even easier for the advisor and the customer"
Tijs Pellemans,General Director Calcasa.
"Argenta is a responsible, simple and price-conscious bank and continues to work on that. This promotion
of a free desktop valuation together with BNP Paribas Cardif and Calcasa fits our character perfectly. It
also shows how we can mean even more to customers and advisers through cooperation. In this way, we
want to continue to grow healthily in the Netherlands in the coming years, including productive cooperation
with our partners in the mortgage chain."
Sander Blommaert, CEO Argenta Netherlands
"As the expert in Suretyships, BNP Paribas Cardif chooses to cooperate with partners in the mortgage
chain. The addition of Calcasa's desktop valuation to the mortgage process with Argenta, fits seamlessly
with our partner strategy and makes insurance simple and therefore more accessible.
Guido Wassink, Head of Sales & Business Development at BNP Paribas Cardif in The Netherlands.
Royal Cosun, a leading international agricultural cooperative, has successfully placed EUR 60m and EUR 145m in ESG-Linked Senior Unsecured Fixed & Floating Rate Loans with the support of BNP Paribas, Rabobank and Raiffeisen Bank International as joint arrangers. The ESG-linked loans were issued in three, five, seven and ten-year tranches, with proceeds used for general corporate purposes and refinancing of existing debt. As Cosun's coordinator, BNP Paribas structured the sustainability adjustment feature, with a coupon step-up / step-down mechanism based on the number of ESG-related key performance indicators that are met:
Reduce the company's direct carbon emissions
Increase the share of revenue from health promoting ingredients or products and green alternative products
Increase the number of business lines with the EcoVadis Gold or Platinum Label
Despite the volatile backdrop with high-rate volatility, the appetite for green financing remains strong which allowed Cosun to attract interest from different investors across Europe, US and Asia.
The issuance of both ESG-linked instruments fit with Cosun's mission to unlock the full potential of plants and to convert them into valuable innovations for a more sustainable world. Royal Cosun sets ambitious targets for reduction of direct emissions and invests in the generation of renewable energy within the framework of its growth strategy Unlock 25. The Cosun Solar Park was recently officially opened with a seven-hectare solar meadow, now generating 9.2 million kWh of renewable energy to supply the speciality factories of its subsidiary, the Cosun Beet Company.

Houten (the Netherlands), 1 December 2022 – Arval, part of BNP Paribas Group, announces the completion of the acquisition of Terberg Business Lease Group B.V. (TBLG) in the Netherlands and Belgium by its Dutch subsidiary Arval B.V. (Arval), which was announced earlier this year. Arval acquires 100% of the shares from its shareholders Royal Terberg Group and AutoBinck Group.
With this acquisition, Arval will further diversify its business product offering, becoming one of the largest mobility players in the Dutch market, with an approximate total of 500 employees and over 100,000 leased vehicles. Andrea Falcone will be heading the new Arval Netherlands together with Rogier van Ewijk, currently CEO of TBLG, on the condition that all the regulatory approvals and processes have been successfully concluded.
Following consultation of the respective employee representatives by both parties, the
European Commission's declaration that the acquisition is compatible with EU anti-trust law was received on 16 November, 2022. Royal Terberg Group and AutoBinck Group wish the newly formed Arval-TBLG business every success.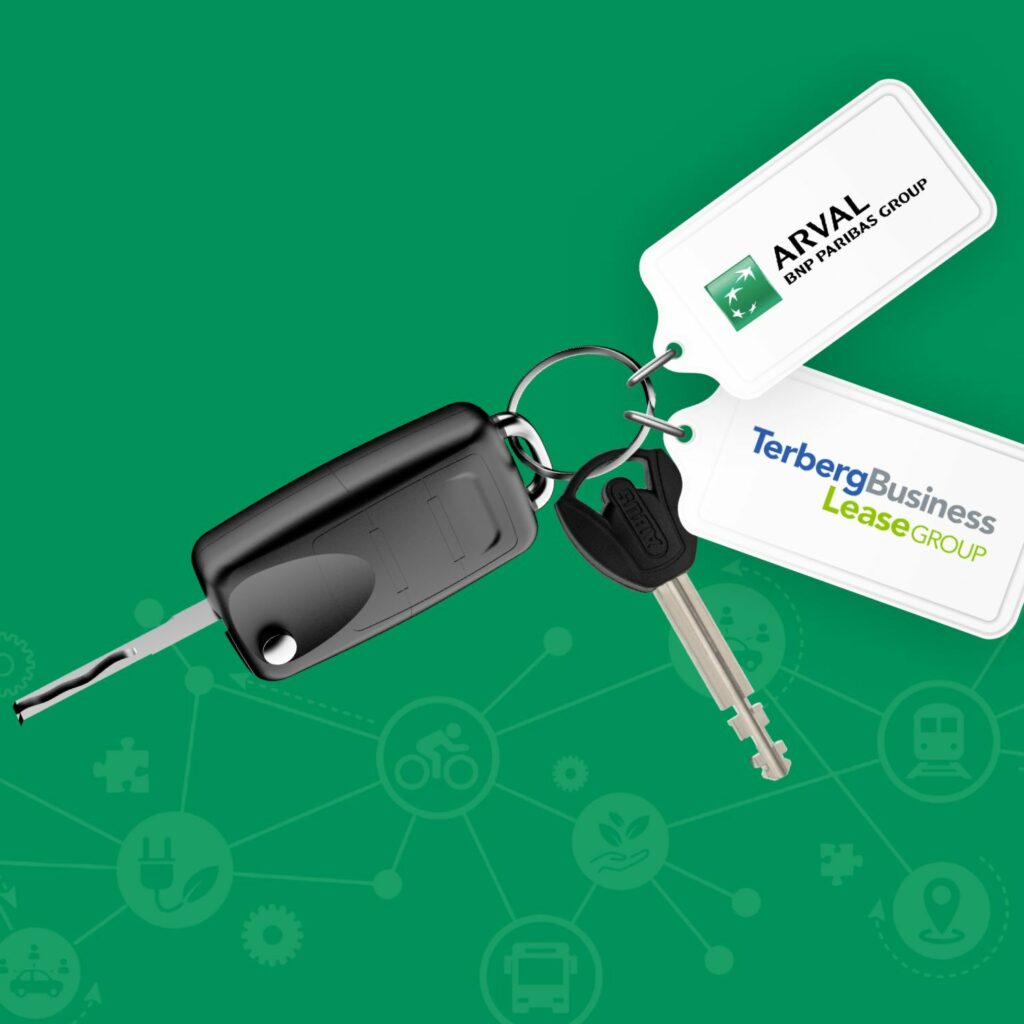 Andrea Falcone, designated General Manager at Arval Netherlands: "Today's
announcement marks an important milestone for Arval BNP Paribas. With this acquisition we
diversify our product offering and gain a leading position in the private lease market in Belgium
and the Netherlands. Diversification and the strengthening of our digital capabilities will
accelerate our ambition to become a mobility partner, offering the optimal mix of mobility
solutions to our clients. I am very pleased to join the company at this exciting time and become
part of this growth journey. I look forward to the collaboration with Rogier and the colleagues
of Arval Netherlands to support our clients and become a leader in sustainable mobility."
Rogier van Ewijk, designated General Manager at Arval Netherlands comments: "The
complementarity of our businesses unlocks new opportunities for clients and employees. The
digital retail strategy of Arval BNP Paribas will receive a strong impulse from adding the
JustLease label and its market-leading e-commerce platform. By combining the innovation
capability of our teams we will provide the market with new sustainable alternatives in vehicle
rental, private lease, car sharing and mobility budgets. I look forward to, jointly with Andrea,
advance the roll-out of the Arval Beyond strategy to improve mobility and reduce the carbon
footprint of transportation in the Netherlands."
BNP Paribas has again been awarded World's Best Bank for Sustainable Finance by the international finance magazine Euromoney. The bank also received the award for World's best Bank for ESG data & Technology and World's Best Bank for Corporates. These awards are a recognition of the longstanding commitments by BNP Paribas Group to develop sustainable finance solutions that are supported by rigorous measurement standards.  
Longstanding commitment to the Dutch market
BNP Paribas' growth commitment in the Dutch market is recognized with the Euromoney award for Best Investment Bank in the Netherlands. It displays BNP Paribas' ability to spur investments in sustainable solutions, while at the same time supporting commercial success in the Netherlands and beyond.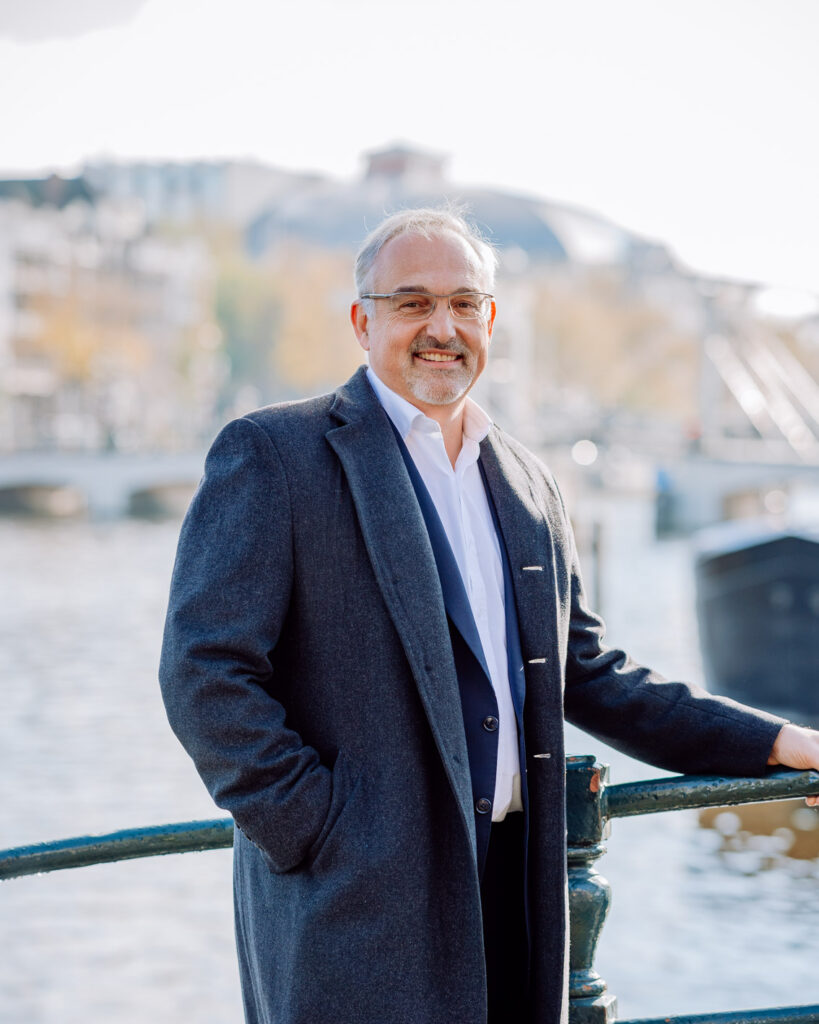 Geert Lippens, CEO of BNP Paribas The Netherlands: "I'm very pleased to share that BNP Paribas has been recognized in this year's Euromoney Awards for Excellence. These awards honor the trust of our clients and the dedication of our teams at a time when our world faces considerable social and environmental challenges.

The Euromoney award for world's Best Bank for sustainable finance is a recognition that our integrated offering allows us to craft innovative financial solutions that help our clients transition towards net-zero. For example, the issuance of green bonds by BNP Paribas The Netherlands for Dutch-German transmission system operator TenneT. These bonds are part of a green bonds framework that monitor the sustainability quality of the projects financed. The investments made within this framework are essential to accelerate the energy transition.

The award for Best Investment Bank in the Netherlands underlines the growing presence and excellent achievements of our local team. Among a solid deal flow we are especially proud of the fact that during the past years, BNP Paribas has led the three largest convertible bond issues for Amsterdam-listed companies, the most recent being Basic-Fit".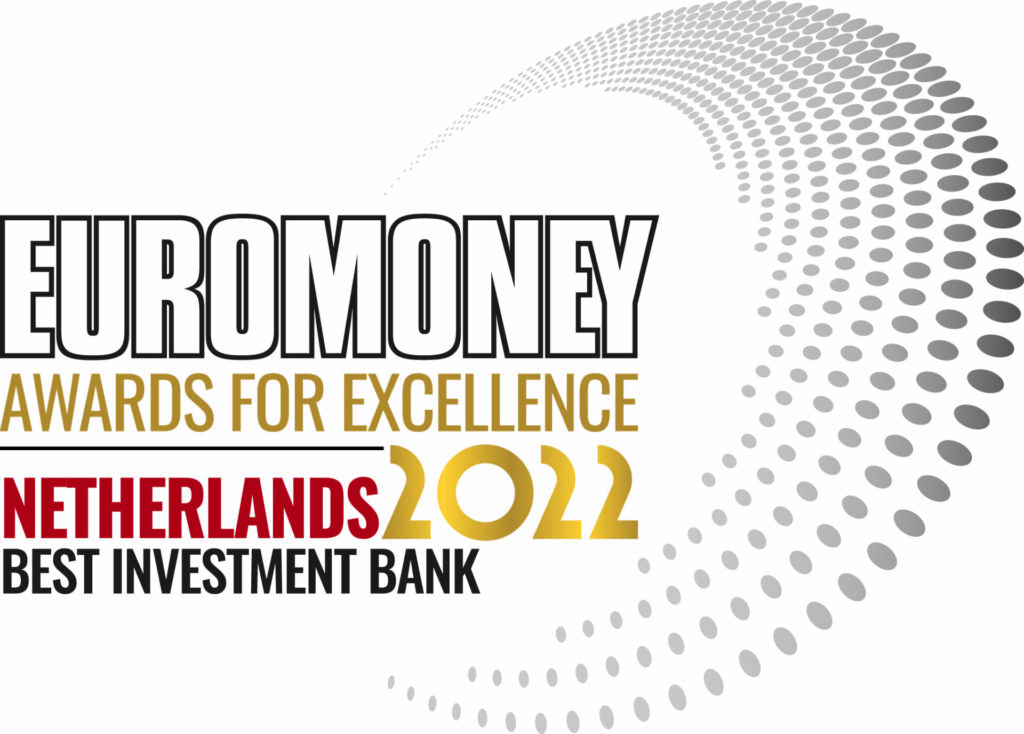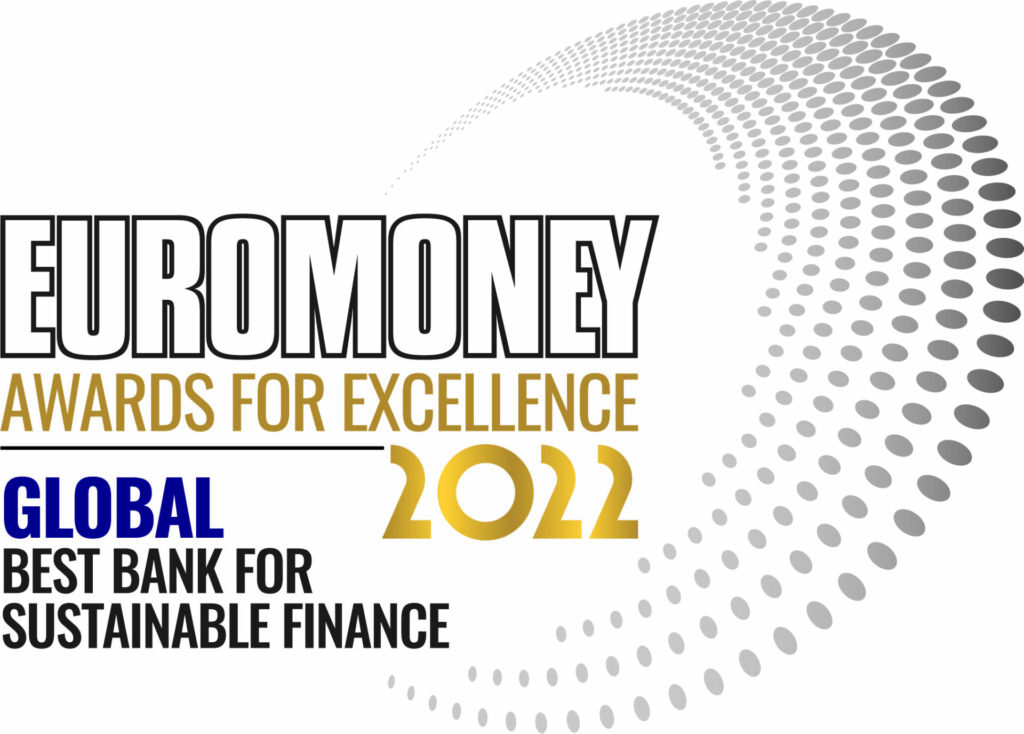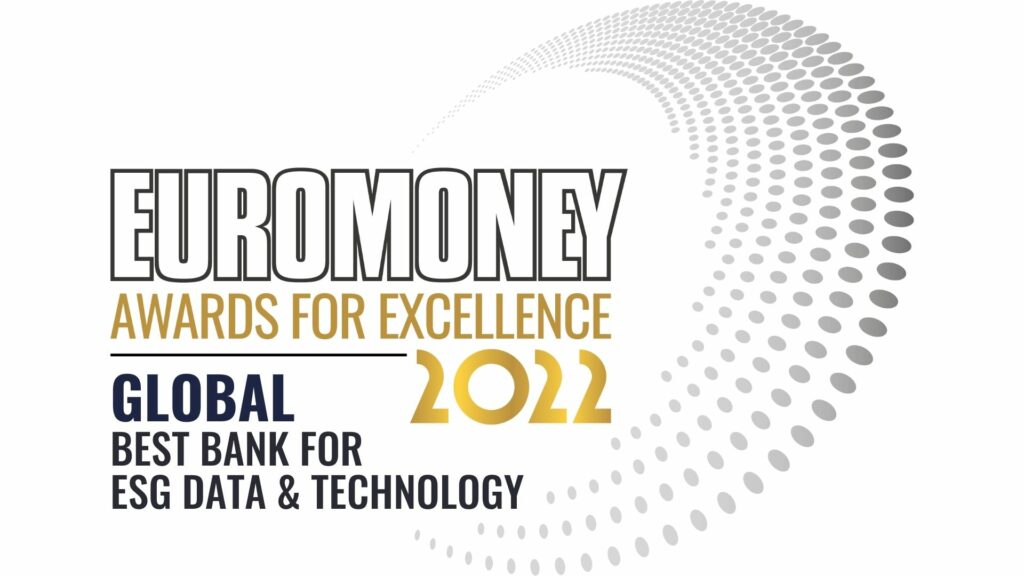 BNP Paribas Securities Services, a leading global custodian with EUR 11.9 trillion in assets under custody, has been mandated by Teslin Capital Management to provide tailored investment and fund administration, depot bank and global custody services for its EUR 1.2 billion global assets.
Teslin Capital Management, a long-term investor focused on small and midcaps in The Netherlands and other European capital markets, will benefit from BNP Paribas Securities Services' tailor-made solutions, extensive network and dedicated local client support team.
Mark Schilstra, Country Head at BNP Paribas Securities Services in The Netherlands and The Nordics, said: "We are delighted that Teslin Capital Management have chosen us as their new asset services provider in the Dutch market. This mandate win highlights our strong position in the Netherlands and ability to offer front-to-back solutions tailored to our clients' needs."
Koos van der Helm, Manager Finance, Operations & Risk at Teslin Capital Management, said: "We were impressed with BNP Paribas's capabilities and solutions and their ability to meet our specific needs and requirements for the benefit of our clients. We are very much looking forward to a long-term relationship between our organisations."
---
Want to learn more about the service offering of BNP Paribas Securities Services? Please visit the website.
Hera Life and BNP Paribas Cardif introduce Hera Zelfverzekerd. The insurance pays out when a self-employed person (zzp and zmp) loses a physical function.

Hera Zelfverzekerd pays out when self-employed people can be expected to lose more than 12 months of physical function and:
• Can no longer see, hear or speak
• Are no longer mobile
• Are no longer able to use their arms or hands
More than accident cover and an alternative for the AOV
The insurance offers more than an accident cover and is not classified as an AOV, because the payment is not linked to an occupation and not based on a disability percentage or loss of income. The insurance is particularly suitable for self-employed persons who do not want to pay for a full AOV, but do need a safety net solution. And for entrepreneurs who already have an AOV or participate in a mutual fund, but would like some extra security and protection.

A free to spend, single payment
For a low monthly premium, Hera Zelfverzekerd offers financial support in the form of a one-off payment between €35,000 and €200,000. The entrepreneur chooses this amount himself and the payment is tax-free. Hera Zelfverzekerd is a safety net solution which can be used to reorganise work and life. For example, to absorb a period of loss of income, for training or retraining, to hire a replacement or to make the necessary adjustments to the home. Virtually all professions are insured.
A social problem: fewer and fewer self-employed insured
The number of self-employed (zzp & zmp) in the Netherlands has been rising for years, but fewer and fewer of them are insured. A trend that entails major social risks. A few facts in a row:
• In 2021 there will be 1.1 million people in the Netherlands with a main job as a self-employed person, which is 12% of all employed people1.
• 1 in 4 entrepreneurs become disabled2.
• 75% of self-employed people have no disability insurance3.
Co-production between Hera Life, Munich Re and BNP Paribas Cardif
Hera Zelfverzekerd is a co-production of Hera Life, insurer BNP Paribas Cardif and reinsurer Munich Re. The distribution and marketing of the insurance goes through independent advisors, mortgage advisors and industry associations. There is a continuous commission payment on the insurance.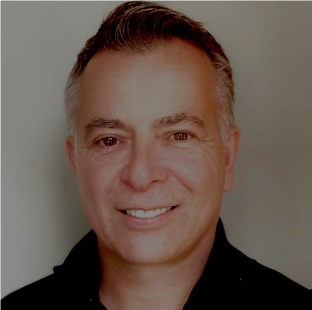 Sander Franken, director Hera Life: "More than 75% of the self-employed do not take out an AOV or put it off. Too expensive, too complicated, it will not happen to me' are often heard arguments.
What also does not help is that fewer and fewer advisers have a WFT income diploma and that, in addition to the high premium, they have to invoice the client for advice and management. With Hera Zelfverzekerd we offer clients a simple and affordable solution for when things really go wrong. Because Hera Zelfverzekerd is a non-life insurance, the advice is not reserved for advisers with the diploma WFT income and the intermediary receives a continuous fee for advice and management."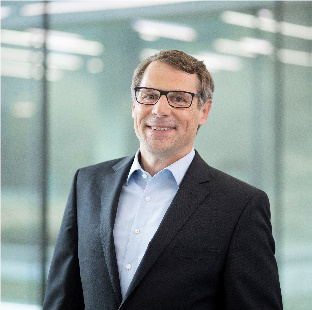 Olaf Siemsen, Munich Re's Senior Client Manager for the Dutch insurance market, adds: "For us, the Netherlands represents strong entrepreneurship and also an established market for insurance products. Although AOV covers have been sold in the Dutch market for many years, we see great potential for the many zzp'ers and zmp'ers who are looking for attractive alternative solutions. Therefore, we are very pleased to introduce the new product Hera Zelfverzekerd (Self-insured) in the Netherlands. This product offers a newish transparent and affordable protection for the entrepreneur to remain independent in case of unexpected ordeals."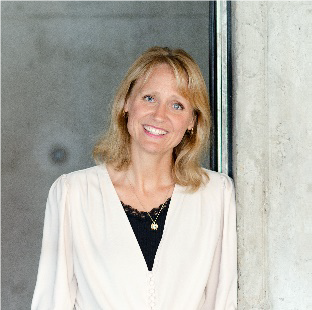 "For years, we have seen an increase in the number of self-employed people in the Netherlands, and they are insuring themselves less and less against impactful life events that could jeopardise the future of their business. As we all know, this trend brings with it great social risks. Together with Hera Life and Munich Re, we have developed a product that meets the needs of the self-employed: affordable insurance with a payout that offers flexibility. With Hera Zelfverzekerd, we make insurance more accessible for the over 1 million self-employed in the Netherlands," said Marieke van Zuien, CCO BNP Paribas Cardif in Belgium and the Netherlands.
More information on Hera Zelfverzekerd can be found at: https://heralife.nl/hera-zelfverzekerd-klant/
1 https://www.cbs.nl/nl-nl/dossier/dossier-zzp/ontwikkelingen-zzp
2 https://www.adfiz.nl/media/1274/adfiz_arbeidsongeschiktheidsrisicos_infographic_def.pdf
3 https://www.cbs.nl/nl-nl/onze-diensten/methoden/onderzoeksomschrijvingen/korte-onderzoeksomschrijvingen/zelfstandigen-enquete-arbeid–zea–
Water and more conscious eating the new standard at school by Thirst bar and Kokkerelli
Today, on World Health Day, JOGG and BNP Paribas Cardif announce their
partnership. The insurer helps JOGG to make the school environment healthier by encouraging
healthier food and water consumption. To this end, the Thirst bar and Kokkerelli initiatives are
being expanded.
JOGG (Healthy Youth, Healthy Future) strives for a 'lifestyle transition' from unhealthy to healthy living.
JOGG makes the physical and social living environment of all children and young people healthier. As a
result, the youth grows up into a healthy generation.
BNP Paribas Cardif and JOGG together stimulate a healthy lifestyle among young people through various
initiatives such as:
Thirst bar: stimulating drinking water at (V)MBO schools
Thanks to research commissioned by JOGG last year and co-creation with young people, secondary
school students themselves, the Thirst bar concept is now available. This makes water taps more
attractive, so that young people also drink water at school and experience it as a meeting place. It
contributes to structural behavioral change, with an adjustment in the physical environment and a range
of 'thirst lessons' where substantive attention is paid to the benefits of drinking water as a healthy thirst
quencher. With the help of BNP Paribas Cardif, JOGG can ensure that this pilot is scaled up to more
schools to gain more data and insights. The aim is to make the concept applicable to all VMBO and MBO
schools in the Netherlands.
Kokkerelli: children learn about the food chain
In collaboration with Healthy Primary School of the Future, the Kokkerelli program in the Limburg region
will be boosted to other regions in the Netherlands. Through the Kokkerelli program, primary school
children are introduced to the entire food chain, literally from soil to mouth. Children learn where food
comes from and what the effect of food is on their health. They will see, feel, smell, prepare and taste fruit
and vegetables on location at the grower's and in the kitchen.
A commitment with health and inclusion
According to the World Health Organization (WHO), 39% of the global adult population (aged 18 and
over) was overweight in 2016 and 13% was obese. The number of overweight and obese children and
adolescents aged 5 to 19 has increased dramatically. From just 4% in 1975 to just over 18% in 2016.
The Covid-19 pandemic has shown that people who are overweight or obese are at greater risk of
developing a severe form of the disease, reinforcing BNP Paribas Cardif's conviction of the importance
and urgency of acting.
As a global specialist in personal insurance and employer of 8,000 employees in 33 countries, BNP
Paribas Cardif wants to continue its commitment to health and inclusion, BNP Paribas Cardif thus
supports prevention, awareness and research on overweight and obesity.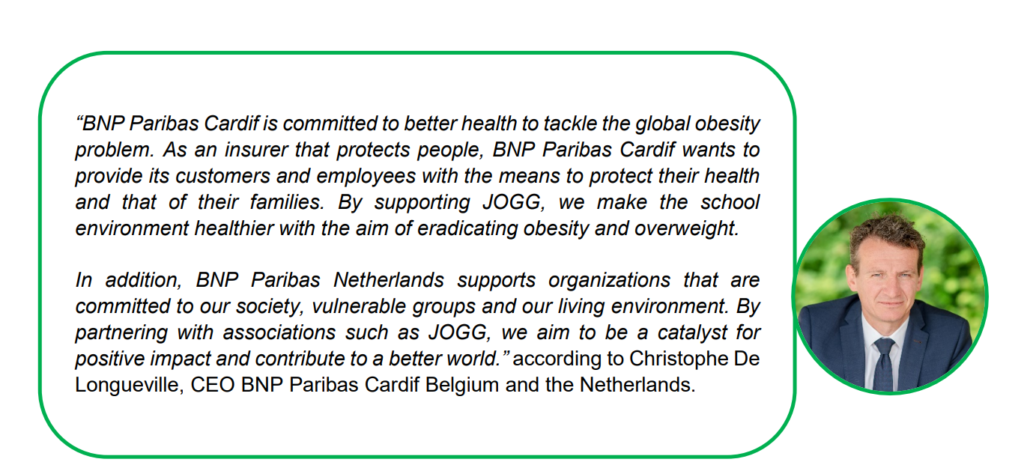 Oosterhout, February 22, 2022 – Argenta has included the BNP Paribas Cardif Suretyship in its mortgage process. This makes the mortgage process even more efficient for advisor and customer. Advisers who apply for the Argenta mortgage are automatically made aware of the
possibility of quickly and easily applying for the BNP Paribas Cardif Suretyship. The BNP Paribas Cardif application process is fully digital and provides quick clarity. This fits in with Argenta's efficient mortgage process.
With the interest rate offer of a mortgage from Argenta, the customer and advisor are immediately referred to the BNP Paribas Cardif Suretyship. The advisor discusses this with the customer and the advisor then uploads the purchase agreement. The customer then receives the application digitally from Woongarant and signs it via iDIN.
"Both we and Argenta are strong players in the market. This collaboration therefore feels very logical for us as a partnership insurer. Together we make the application process for a Suretyship for advisor and customer simpler, more efficient and more accessible." said Marieke van Zuien, CCO BNP Paribas Cardif Belgium and the Netherlands, about the collaboration with Argenta.
Ronald Touwslager, CEO of Argenta Netherlands adds: "Argenta helps customers with pleasant living. The Suretyship is a logical addition to the mortgage process. This way, our advisors and customers quickly know where they stand. We are happy to work with BNP Paribas Cardif as a specialized partner for this."