Around the world, there's a growing awareness that to help cut greenhouse gas emissions, we all need to reduce our use of cars. As a major international banking group that is fully committed to the ecological transition, BNP Paribas seeks to use its human, technological and financial resources to be part of the solution. Our aim is to help finance the transition of players in the automotive sector and promote the use of alternative forms of mobility solutions for customers and employees alike.
BNP Paribas and the road to success
In this move towards more sustainable mobility, we realise it's never going to be one-size-fits-all. So for our corporate customers in the car business, we're helping to make their fleet and infrastructure more environmentally friendly. And for retail customers and our own employees, we'll be offering solutions for alternative mobility, micromobility, flexible use and more 'green' cars.
On both levels, forging strategic partnerships with players in the mobility industry will be key. A good example is BNP Paribas Personal Finance's recent partnership with Cake Netherlands, a Swedish supplier of 100% electric motorcycles that has started to enter the Dutch market.
"Mobility is being thoroughly reinvented and is becoming a major lever to reduce CO2 emissions and contribute to a sustainable society. Alongside more traditional mobility players, there already exist many ways to switch to more sustainable mobility. Examples range from green hydrogen to CO2 capturing, sequestering and recycling, and from synthetic fuels to the search for alternative technologies to make batteries and to recycle them. These are all promising paths to progress!"
Alain van Groenendael Chairman & CEO of Arval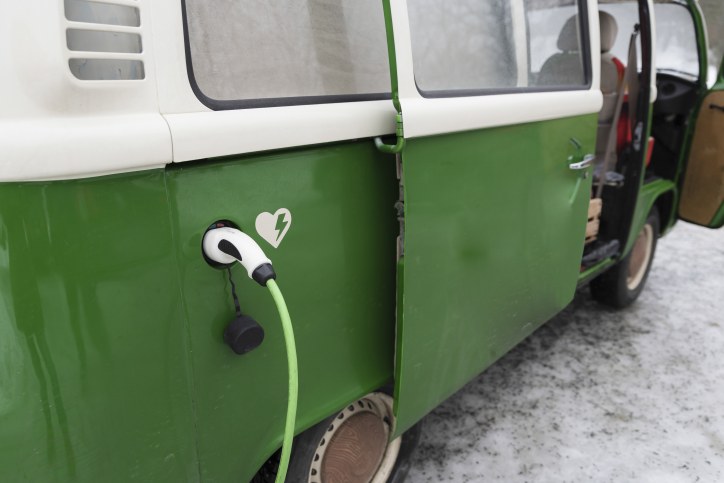 A greener regulatory environment
Mobility is also the subject of new international regulations and public policies that address climate change, including carbon neutrality for the EU by 2050 and the return of the USA to the Paris Agreement since February 2021. The European Commission's announcement in July 2021 that CO2 emitting engines will be phased out by 2035 has also rekindled interest in alternative energies. While gas or hydrogen powered vehicles are becoming a possibility for car fleets, electricity is the most likely successor to 'all oil'.
Supporting automotive customers in the transition – and beyond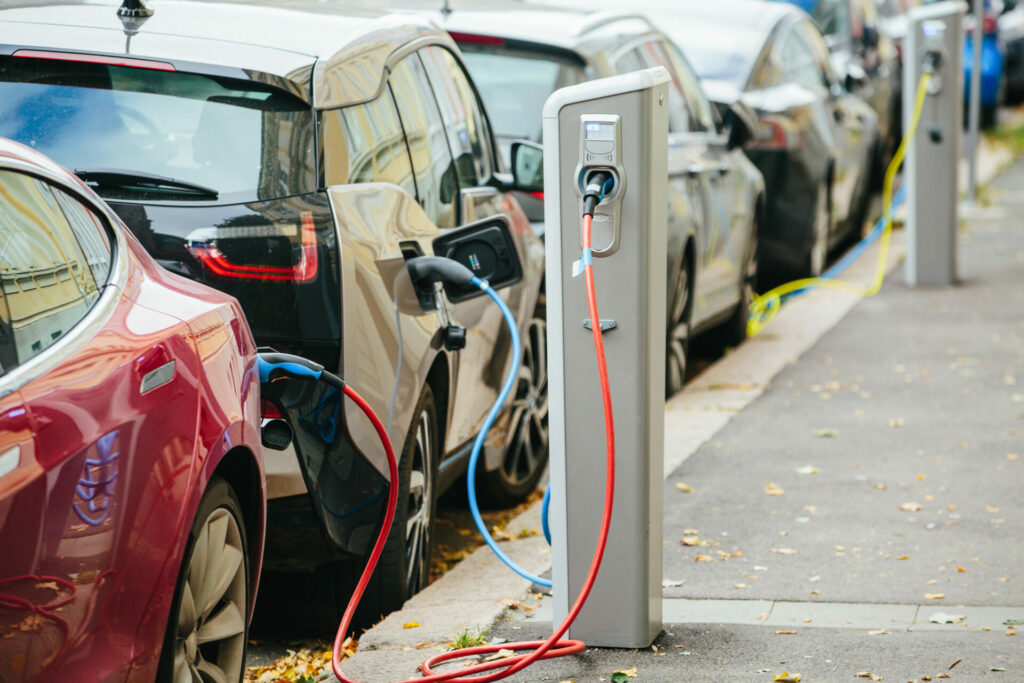 BNP Paribas itself is certainly no stranger to the energy transition. Our subsidiaries Arval and BNP Paribas Leasing Solutions have been helping companies switch to more sustainable vehicles and machinery (tractors, construction equipment and trucks) for some time now.
And that's just the beginning.
BNP Paribas aims to become the leading partner in mobility consulting and financing. Thanks in part to our dedicated subsidiary Arval, we are uniquely positioned to bridge the gap between today's mobility infrastructure stakeholders: car manufacturers, governments, banks and institutional investors.
Decarbonised mobility could soon become a reality, but this will require some changes to the financing ecosystem – and a huge amount of capital. BNEF (Bloomberg New Energy Finance) estimates the cost of the clean electricity and hydrogen roadmap at between $78 billion and $130 trillion in new investment by 2050.
One way to achieve this is with green bonds – perhaps not the most obvious choice for the automotive sector with its historically large carbon footprint. But with the 2020 European regulation that requires new vehicles to emit no more than 95g of CO2/km, things are changing. In fact, BNP Paribas has helped Volvo Cars set up a green bond framework to finance investments to achieve 50% of its sales of fully electric vehicles by 2025, with the remainder coming from hybrids.
And created in January 2020, the Hydrogen Council Investor Group, which includes BNP Paribas, aims to mobilise investors worldwide around large-scale financial investments in infrastructure and renewable energy.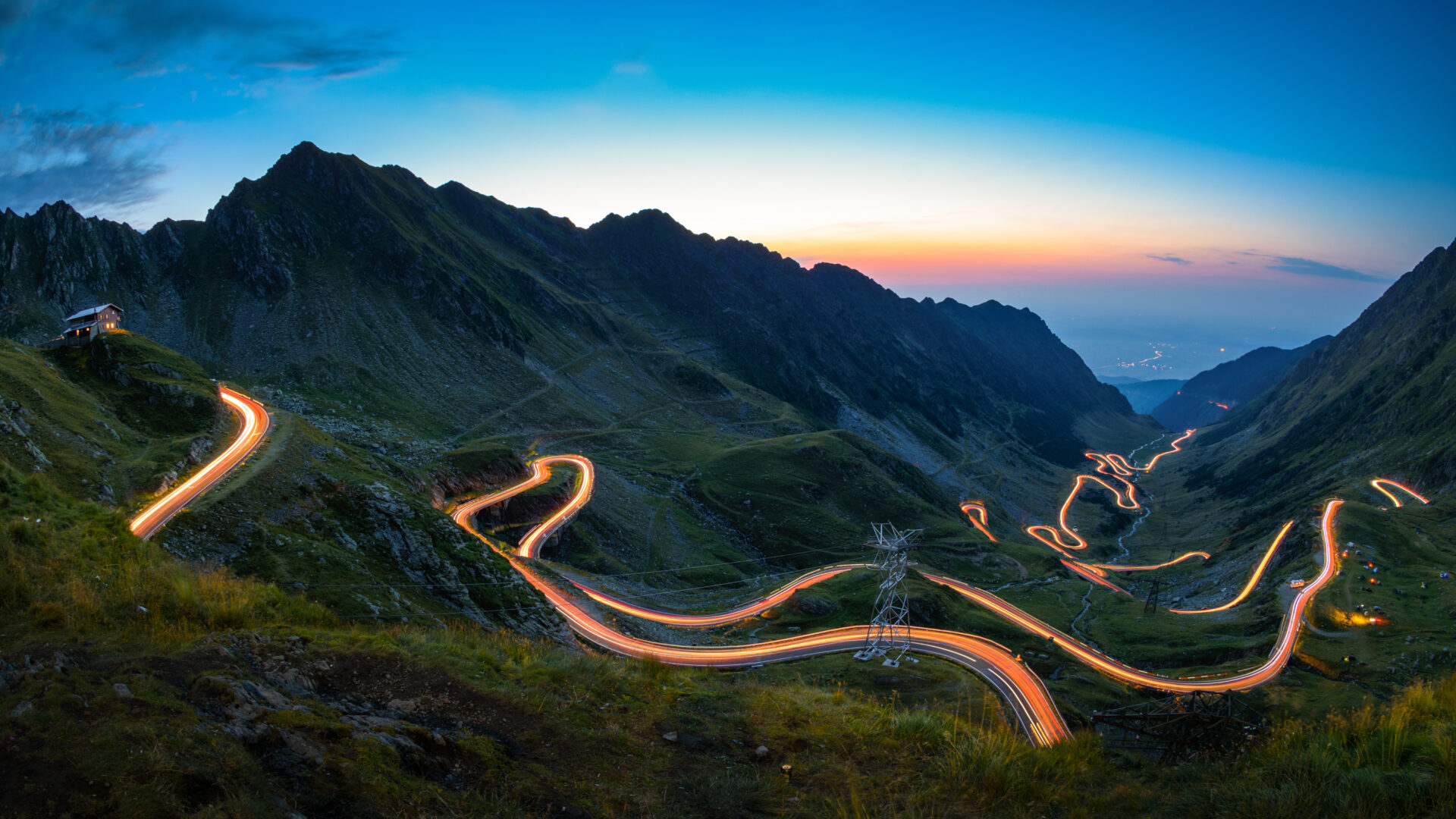 Partnering with customers on their journey
BNP Paribas' support reaches far and wide. Some examples:
We provided the world's first hydrogen mobility financing to Hyundai Motor Group in Switzerland for the manufacture of 150,000 vehicles in 2020.
In 2021, BNP Paribas led one of the three largest spin-offs in Europe so far to enable Daimler Truck, one of the world's largest commercial vehicle manufacturers with more than 40 production facilities, to step up the pace in its shift to CO2-neutral transport, focusing on fuel cell and hydrogen electric engines, with software-controlled autonomous trucks and buses.
Movin'On
Initiated by Michelin, Movin'On is a global co-innovation ecosystem dedicated to sustainable mobility that brings together more than 300 sustainable mobility players. Movin'On's shared governance includes 10 CEOs, including Jean-Laurent Bonnafé, CEO of BNP Paribas.
The aim of Movin'On is to propose real solutions for
combating climate change and air pollution
exploring new sustainable transport solutions
pushing back the 'day of reckoning' and regenerating resources
At the Movin'On international sustainable mobility summit in June 2021, BNP Paribas' experts focused on the 'mobility of tomorrow' and spoke on three main themes: the role of hydrogen in the ecological transition, energy efficiency and corporate mobility.
Helping customers adopt new mobilities
Understanding our customers' concerns about anything that has a financial impact on their lives – whether it's banking or not – is one of our missions at BNP Paribas. If these worries revolve around their car, it's up to us to help them adjust to and adopt new modes of sustainable travel. Soft mobility, carpooling, car sharing, green energy: eco-mobility solutions make sense, but old habits can be hard to break. We're here to help.
To help reassure customers, BNP Paribas Personal Finance has built a digital end-to-end system where customers can send in an application, upload the proofing documents and sign a digital contract to finance a more sustainable means of transport. The platform is currently used by several partners like Opel, Ford, Cake and Honda.
The Group also offers individual customers a full range of financing solutions with BNP Paribas Personal Finance, as well as a loan insurance solution in partnership with BNP Paribas Cardif.
---
Same strong commitment to our employees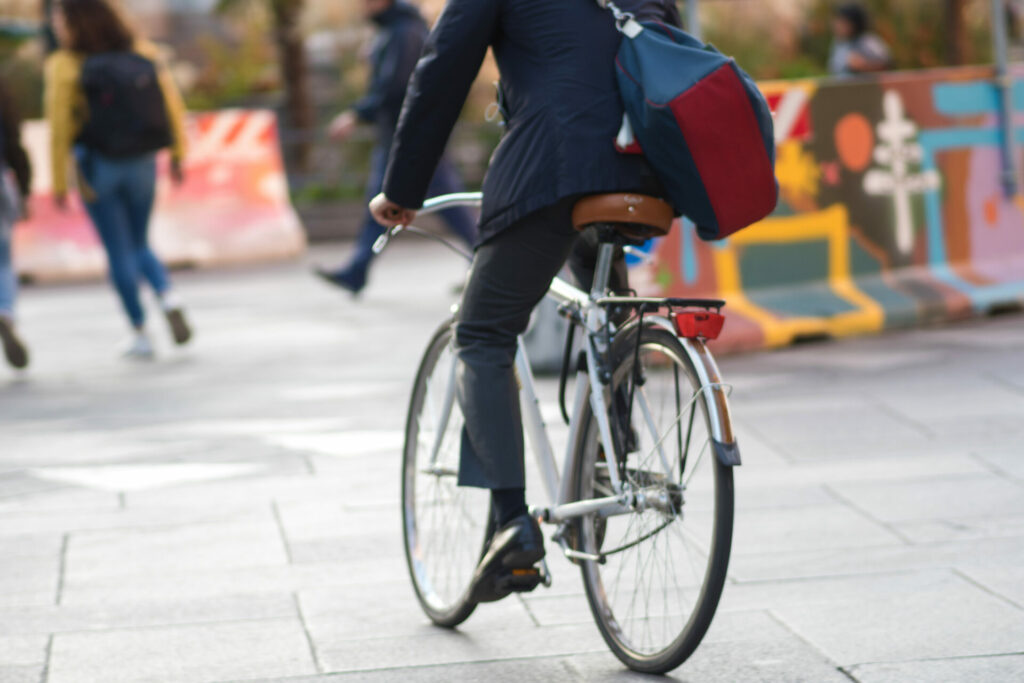 Almost 85% of all companies in Europe already have or plan to implement mobility solutions for their employees in the next three years. BNP Paribas fully supports this endeavour. Launched in 2018, our Green Company for Employees programme aims to reduce our carbon footprint through our employees, such as with car sharing and special offers to help employees make the transition to greener mobility.

Arval
Created in 1989 and with a global presence, Arval is a subsidiary of BNP Paribas. In 2004, it was the first vehicle leasing company to sign the United Nations Global Compact. Since December 2019, its new 'For The Many Journeys In Life*' catchphrase embodies Arval's aim to support its customers in their switch to mobility solutions that are fluid, simple and adapted to their needs.
In addition to its Arval Mobility Observatory, the company also installs mobility hubs for its corporate customers which give their employees access to shared mobility solutions (bicycles, cars, scooters) that can be booked through Mobility Link, its dedicated app.
Moreover, in 2020 Arval set itself the goal of leasing 500,000 electrified vehicles (hybrids and electrics) by the end of 2025. With the acceleration of the energy transition within companies, Arval has revised its targets upwards from 500,000 vehicles to 700,000 electrified vehicles by 2025, or one third of its total leased fleet* worldwide.
Locally, Arval is also the most complete provider of mobility in the Netherlands, where its dedicated app had 3,400 users at the beginning of 2022. The app boasts a full range of transportation, from train to hired conventional and electric car to electric bike. Outside the app, the company also offers some 15,000 customers different ways to get around, such as hired cars (including electric models) and electric bikes.
As a case in point, Arval recently helped ERAC implement a fully fledged mobility solution. The definitive consultancy for regional development (energy transition) in the Netherlands for nearly 30 years now, ERAC was in search of a modern mobility scheme for its own employees. Ranging from electric car leasing to carpooling, car sharing, electric bikes and public transport, Arval's solution for ERAC has something for everyone who wants to help cut greenhouse gas emissions by the way they travel.